"All tuition invested for your yoga teacher training and certification is 100% tax deductible donation to Bright Future Foundation 501c3 non profit and for each enrollment your tuition also provides sponsorship / scholarship for one underprivileged teacher to provide them the opportunity to deepen their practice and teach these healing methods to their children, family, students and communities!
YTT200 Online Certification
(All modules are now accessible through the flow state app)
You will feel more inner peace, release stress, any stuck emotions and rejuvenate your energy starting with the first video.
And since the entire training is primarily video based, all of your homework is designed to heal you, improve your sense of connection with yourself, increase your confidence, open your heart and heal any traumas from the past, you will feel long lasting permanent transformational benefits that improve every area of your life.
Relationships improve, health and well being is a natural result of taking this certification course.
And you gain powerful methods and tools to share with others, whether you just choose to share with your immediate local friends, family and community or you choose to become an international teacher and healer, there are limitless opportunities for you to share and help others heal with this life enhancing science research backed program. We are here to support you every step of the way, so be sure to reach out to support as needed or ask your questions in our weekly live online workshops. As your partner, we know that by helping you succeed and thrive, we all accomplish our mission to heal the world. We are in this together."
get access while on the go!
YTT Students get Lifetime Premium Membership in the Flow State app & Online Community.
Our unique programs are created to help you access flow state, the science research backed solution to create more health, happiness & creativity for children and adults and we provide the tools, resources and guidance to help you stay there to live your life in the beautiful state of flow.
We are here to help you earn your certification and share yoga with the world. To earn your certificate + show you're ready to teach yoga you will:
You have life time access and membership in the flow state app to continue to deepen your practice, sharpen your skills as a teacher and receive continual support from our team of experts and loving coaches. We see our partnership with you as a life long relationship and as you heal, evolve and succeed to achieve your dreams and goals, we all accomplish our mission to heal the world. Children are the future and we feel the parents & teachers are the most important job to ensure we create a bright future for generations to come. Enjoy the journey and know by joining our team, you receive far more than a yoga and wellness professional training and certification. You also receive a team, community, global family, mission based partnership and life long friendships that are always here to support your journey every step of the way.
How Does Flow State YTT Compare to Other Popular Options?
Dashama is an author, speaker & the founder of Flow State Institute. In 2008, she catalyzed the global awareness of yoga as a powerful path for life transformation with her 30 Day Yoga Challenge on Youtube that impacted millions online. As a leader in the field of positive psychology, yoga & holistic health, she spoke at the United Nations for Int'l Day of Happiness & in 2019 was inducted into the Stanford Happiness Hall of Fame. Her work with Harvard researcher, Dr Sat Bir Khalsa, lead to Flow State research to help people in corporate settings improve health, creativity, productivity & life satisfaction. She is now spearheading an initiative with Dr Khalsa & a global team of leaders, artists & influencers through the Children are the Future campaign to support the Harvard Children's meditation research to ensure a bright future for all. Connect with her on all social platforms @dashama or enroll in the Flow State YTT to join the tribe & movement.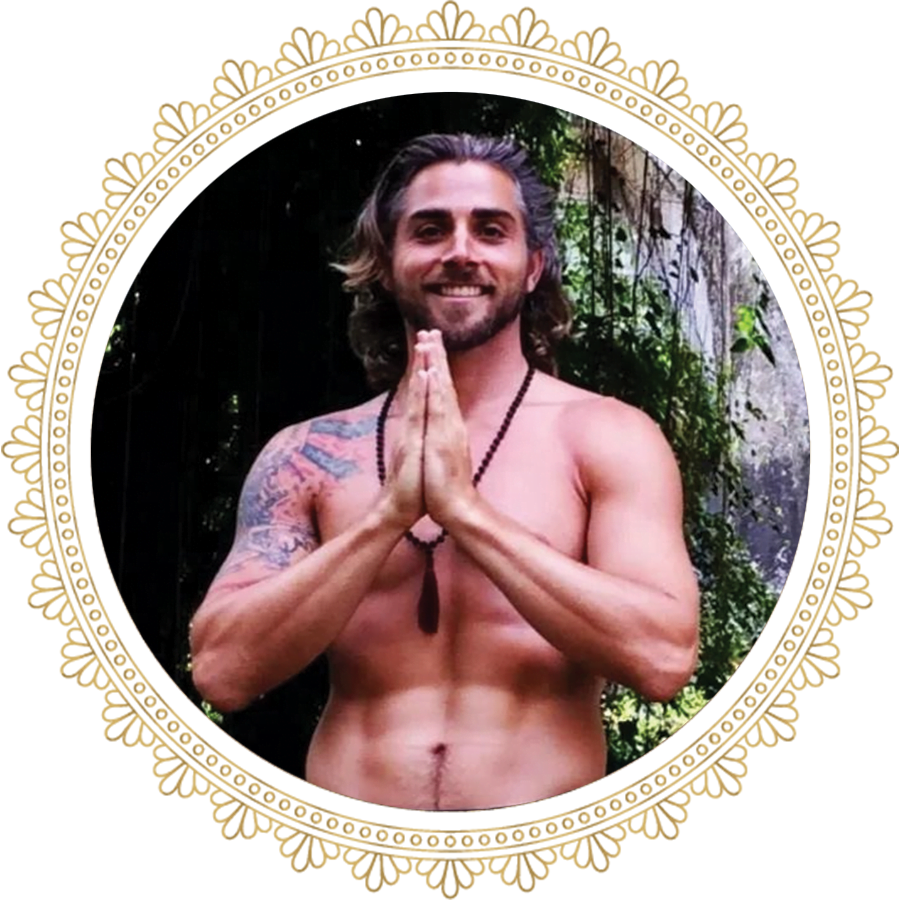 Aaron Erickson is an internationally recognized teacher & speaker on consciousness development & holistic healing. His latest mission is called Mystical Human which is focused on wisdom teachings, body, mind, & spiritual disciplines, & adventure retreats in nature. Some of his wisdom teachings include energy management, personal alchemy, understanding our cosmic identity, conscious co-creation, principles of the universe, non-duality, & holistic healing. Some of the body, mind, spiritual disciplines Aaron specializes in are conscious strength training, yoga, chi kung, meditation, breath & bodywork, herbal & cleansing protocols, nutrition, as well as other somatic therapies. The 3 ingredients of the soul are awareness, consciousness & bliss. Through self-knowledge & the application of various disciplines, humanity can overcome all worldly issues."
Connect with Aaron on IG @aaronanda
Solar is an Integral Tantra & Meditation Teacher. He has travelled the world studying under various teachers of Tantra, Taoism, Shamanism, Meditation, and Non-duality . He is also initiated into the sexual practices of Tantra & has since built upon them with modern approaches to spiritual sexual mastery. Having gone through this journey himself he brings a grounded and embodied presence sharing from his personal experience and expertise. He has a decade of experience teaching workshops and private sessions around the world. In the last years he has been working mostly with men and developed his own signature approach called "Integral Tantra". This holistic approach draws on the knowledge of the wisdom traditions of the East while merging them with modern science, sexology, & psychology. Connect with Solar on IG @solar_bodhidharma
Globally known as "Activation Vibration" Heather is a multi dimensional goddess, & wisdom teacher, channeling galactic messages from various light beings into her music and loving transmissions of various forms. She is the co founder of Sacred Sisters, leading & certifying the facilitation of goddess ceremonies, tantric divine feminine embodiment, light body ascension and nourishment & movement practices incorporating Qi Gong, Martial Arts, Dance & Yoga. Her light language music and her affirmations audio tracks can be found on Youtube, Spotify & iTunes. She leads sacred ceremonies, tantra embodiment & ascension workshops for healing the inner child & aligning with your highest self workshops in the Flow State Yoga Teacher Training online & at our live training Retreats in Bali. Connect with Heather on IG & Youtube @activationvibration
Arezu "Angel" began meditating at the age of 5 and started practicing Kundalini Yoga with GuruSingh by the age of 7. When she turned 14, she broke records, as she became the youngest certified Kundalini Yoga teacher. The following year, attended Miri Piri Academy, a Sikh International School in Amritsar, India where she deepened her yogic practice both physically and mentally. She was the youngest hired staff at GWU, where she initiated Yoga for various Sports teams, who each noticed great improvements in their performance*. She also had the opportunity to teach at many government institutions in the Nation's Capital: The World Bank, State Department, Peace Corps & IMF. She is a certified Brain Longevity Specialist giving her "Brain Booster" courses, bridging the science behind spirituality through exercise, meditations, diet and more to boost the Brain. Arezu will guide you to dive into the depths of the Kundalini Yoga practice, also known as the Yoga of Awareness. Her workshops will challenge you to expand to your highest potential with joy, love & flow. Follow her journey on Instagram, @inspire_zu
Malaika is an Earth Goddess, Shamanic Medicine Women Creatrix of 5Elements Dance Activation Trainings & Elemental Embodiment™ Dance Modality. She has been sharing her gifts of bringing community together in joyful powerful celebrations for the past 30 years. With the wisdom of a Grandmother & an ageless Spirit of a maiden, Malaika is known for her exuberance and ability to create magic in ceremony that is both profound & a deep interconnected expression of the Human Spirit & our longing to come together & connect mind, body & Spirit. Malaika has walked the Earth for life times, and in this one has lived extensively with Indigenous people from Australia to Africa where she received her inspiration for the many ceremonies she offers which incorporate Shamanism & Gaia Wisdom to assist the awakening of human consciousness & restore the balance.
Attending a ceremony with her can be life changing & heart opening with a focus on connecting to the elements, your body, and each other and dropping into the field of ONENESS.
Connect with her on IG @malaika.darville
As a former gymnast, Jasmine has a strong background in choreography, sequencing & peak performance training. She leads choreography, sequencing & adjustments workshops to help you learn to teach masterful vinyasa flow yoga classes. A message from Jasmine, "Yoga blessed my life in a time when I needed it the most, as I believe it does for all who seek. I embarked on this path after a knee injury ended my long-time competitive gymnastics career. For many years I was broken & soul searching to find something to fill the void. After trying various types of fitness, I stumbled upon a little yoga studio in Charlotte, NC. I was immediately hooked! Every time I took a class it felt like my heart grew a little more. I was happy again! After practicing for a few years, I decided that I needed to share this amazing gift of yoga with others. A decade later with multiple trainings under my belt I am ERYT500/YACEP, own a studio in Upstate, NY, & have hosted & assisted multiple Retreats & Trainings all over the globe. My mission is to spread joy in abundance, inspire people to see the world, & live a happy, healthy authentic lifestyle with love & gratitude."
Connect with her on IG @jasmine.ventures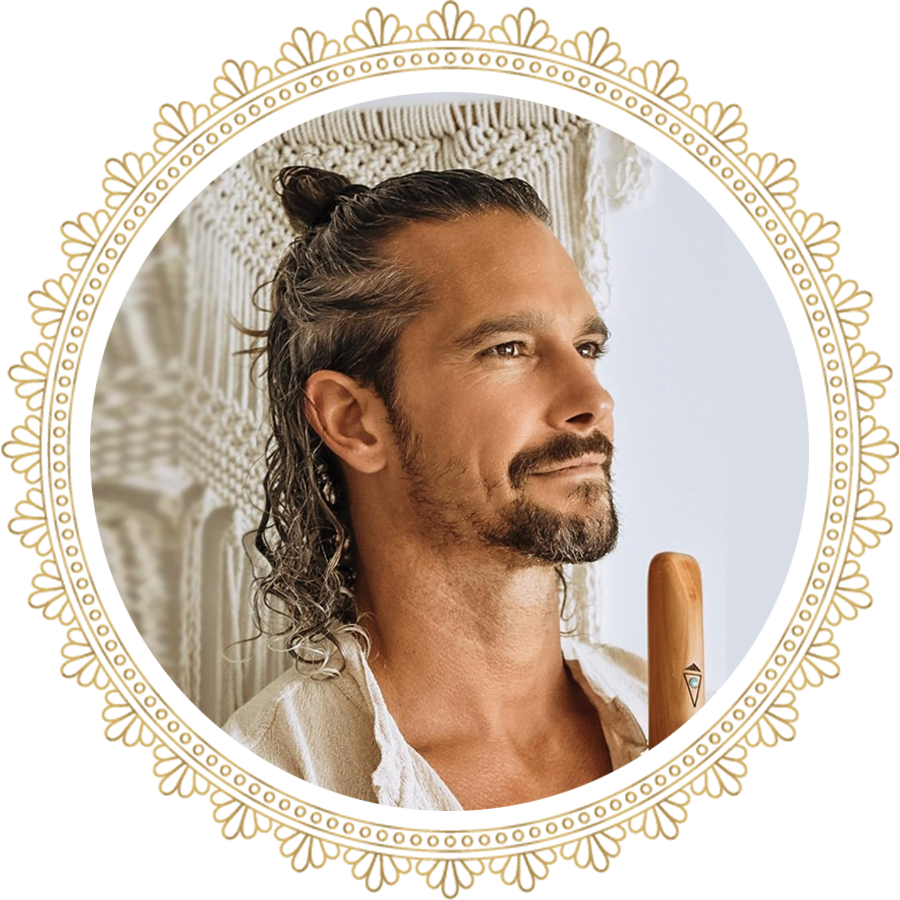 Michael Shlofmitz is a multi-lingual world music singer-songwriter and shamanic sound healer. He is one of the founding band members and lead singers of Lokah. Lokah's debut album, The Ivy Ceiling, features a spoken word introduction by Hip-Hop mogul Russell Simmons and the vocal gracings of Sting on the track, "Ma Durga". Michael has travelled the world extensively studying indigenous traditions with shamans, gurus and sages. From the holy cities of India and the high Andes to the jungles of Central and South America, he has explored the inner and outer landscape of wisdom, insight and spiritual evolution. As an ambassador of the Nacaome Foundation, a global network of co-creators who act for the benefit of Pachamama, Michael abides by the principle, "Art is life & Life is Art." Michael has dedicated his life to the art of awakening, raising consciousness and spreading peace and love through the universal language of music. Connect with him on IG @michaelshlofmitz.
Guest Masters & Experts included in the Online YTT200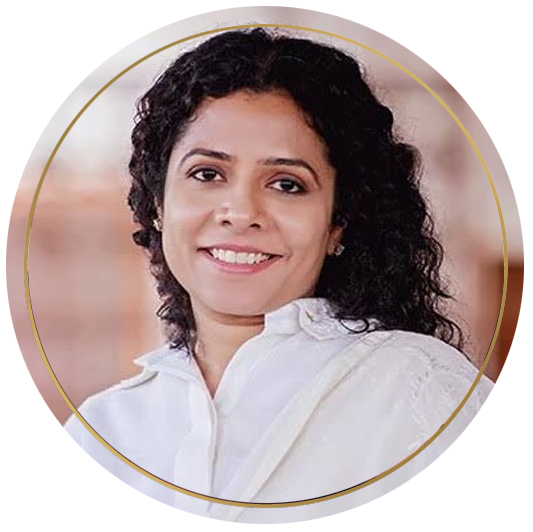 Preetaji
Co-founder Ekam Oneness Temple & World Peace Festival​
Workshops: Manifest Abundance, Manifest Soulmate, Oneness/Flow State Meditation
Sadhguru
Founder Isha Yoga Institute.
Workshop: How to Get Out of Your Own Way & How to Solve the Climate Crisis & Heal the World
Jack Canfield
Star of the Movie - The Secret; Int'l best selling author of Chicken Soup for the Soul.
Workshop: Living in Flow & Mastering the Law of Attraction ​
Dr Sat Bir Khalsa
Harvard Medical Researcher.
Workshop: Neuroscience Backing Meditation & Yoga for Mental Health & Healing​
Dr Aparna
Ayurvedic Doctor at One World Ayurveda in Ubud, Bali.
Workshop: Introduction to Ayurveda the ancient Science of Life
Hal Elrod
Taking Life Head On and the Miracle Morning book series
Workshop: How to Create an Extraordinary Life of Success ​
Plus…We're the Only Online YTT that Includes a Proven Blueprint to Help you We have limitless opportunities available for you to teach after you graduate. Whether you feel called to work with kids, adults, in schools, leading retreats, corporations, medical professionals, or design your own unique path: our business training modules will help you kick start your success, and it's all included 100% tax deductible, one low tuition gives you lifetime access and partnership with us!
What Our Certified Teaching Partners Are Saying...
frequently asked questions